Ulises Farinas, artist on the

Transformers: Heart of Darkness

miniseries, has posted a really cool piece of art showcasing a nightmare scenario in the IDW universe: Godzilla under Cobra control! Let's hope GI Joe can put a stop to this dastardly plan with the aid of the Rocketeer!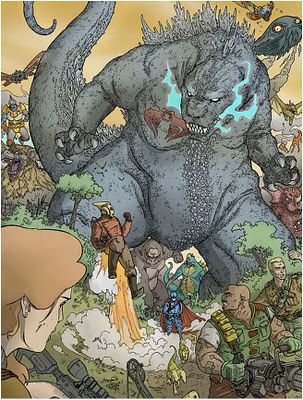 You can see a larger image of this awesome piece here on Ulises Farinas's website:
http://ulisesfarinas.com/portfolio/godzillacolor-2/
_________________
"It doesn't make sense... babies can't even vote!"